architecture residential person-yarnell residence
Yachats, Oregon, USA - 1995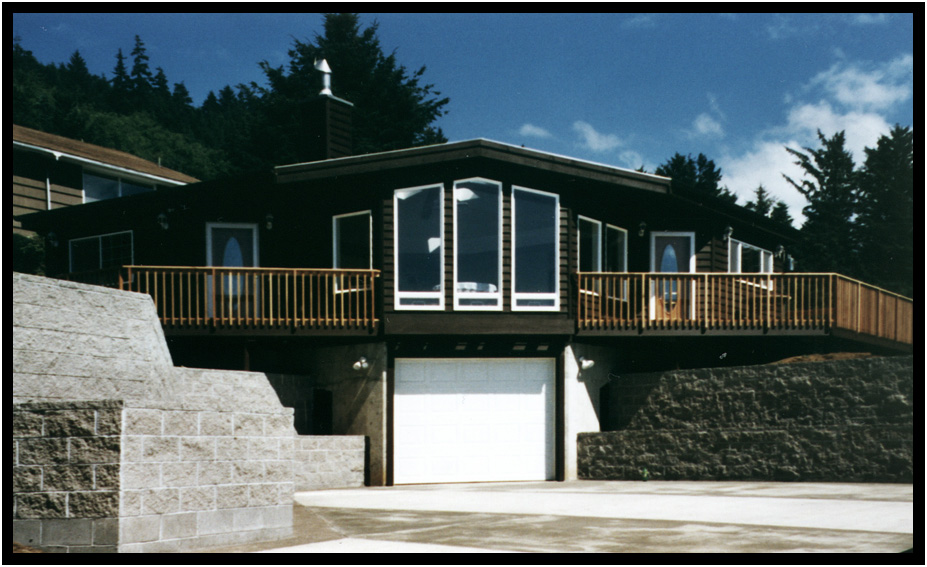 THE PROJECT
To design and build a 1600 sq.ft. two level ocean view home for a portland couple
who have hobbies of gourmet cooking and gardening.

THE SITE
A hillside ocean and bay view site with an existing grandfathered cottage and
a highly restrictive front setback.

THE CLIENT
Ron Peron and Kathy Yarnell
Portland, Oregon

THE BUILDER
Gary Wiebe & Victor Bayley, Contractors
Waldport, Oregon


unless noted otherwise all images copyright d. holmes chamberlin jr architect llc
---
The Model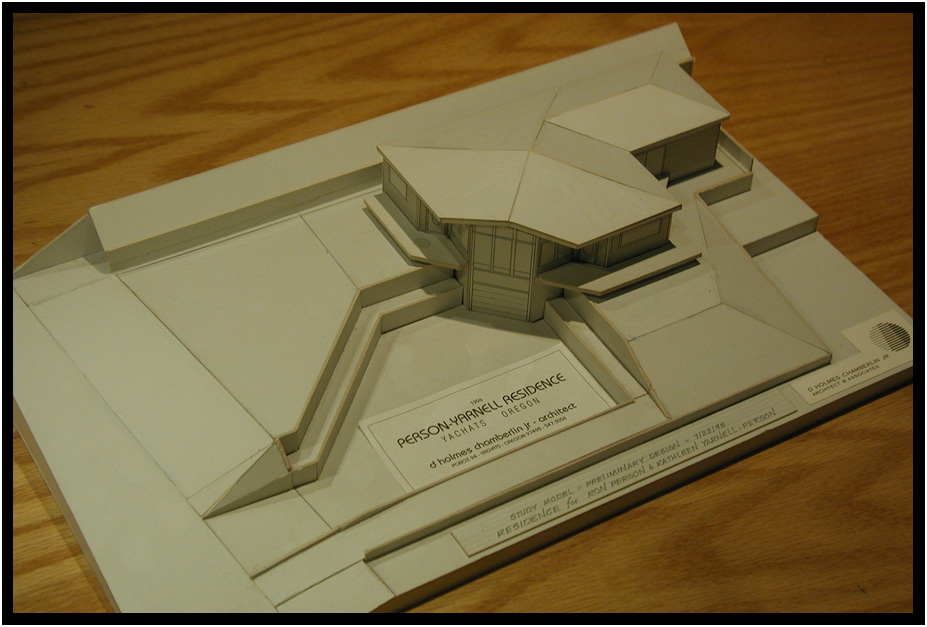 Model, Person-Yarnell Residence, Yachats, Oregon, USA, 1995.



---
The Plan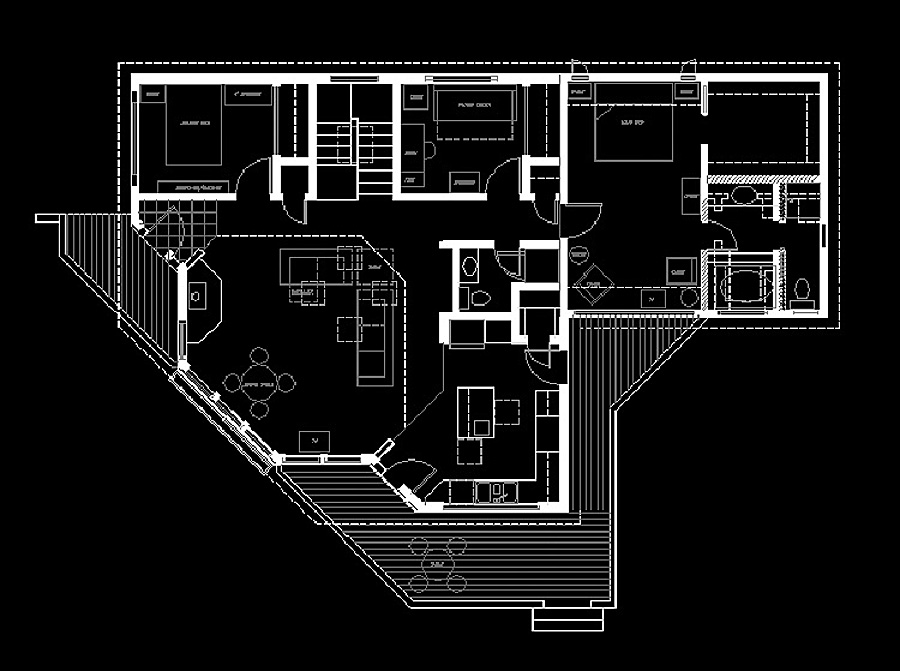 Floor Plan, Person-Yarnell Residence, Yachats, Oregon, USA, 1995.

The main level features the Entry, Master Suite, Kitchen, two Bedrooms and a Greatroom.
The lower level contains the Garage and Work Shop.



---


The Challenge
The existing property originally had a garage on it which was made into a cottage with another garage added in front of it.
Next, the second garage was incorporated into the cottage. Eventually, the property was sold by the neighbor who placed
a forty foot site easement on the front half of the lot.

The challenge for the new owners was to enlarge/rebuild the house so it could meet their needs for retirement
Much time and effort were expended finding a design solution that could conform to the setback and still provide sufficient space
and view lines to the beautiful ocean/bay view.

A final design called for angling the face of the home toward the view, using the grandfathered non-conforming rear setbacks, and
digging down into the hillside for the Garage.



---


The Kitchen
Natural wood cabinets with tile counter tops and an island bar are featured in this gourmet chef's Kitchen with a view.


The Master Bedroom
Located on the back side of the house for quiet and morning sun, the master suite includes a generous soaking tub with a view.


The Greatroom
Located with a southwest exposure for natural light and ocean views,
the Greatroom features a vaulted ceiling, skylights, a wood stove,
and display soffits.





copyright d. holmes chamberlin jr architect llc
---
page last revised june 2019