architecture residential stinnett residence "kelly's cove"
Yachats, Oregon, USA - 1989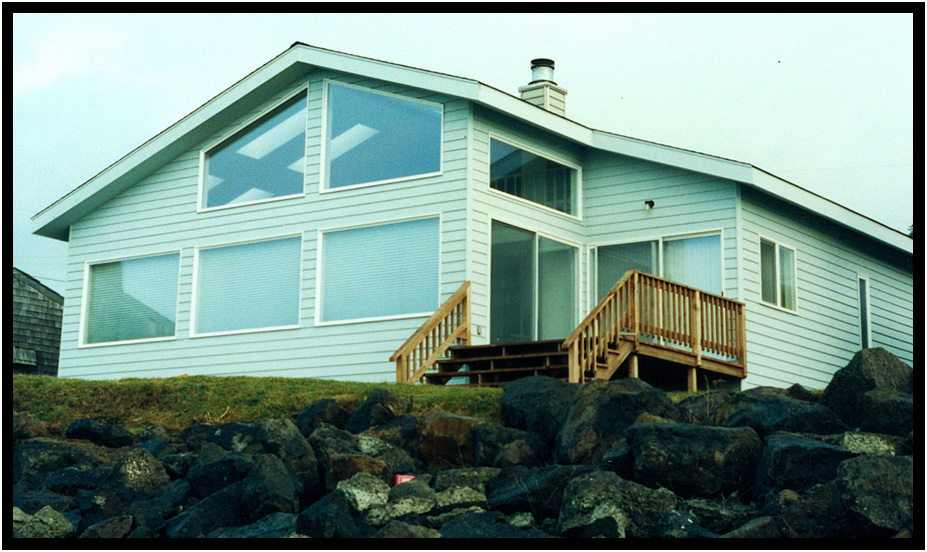 THE PROJECT
To design a simple, low maintenance, 1500 sq.ft. oceanfront vacation home to take full advantage of a beautiful oceanfront site.

THE SITE
A standard, fairly level, narrow city lot on the bluff of the Pacific Ocean.

THE CLIENT
Bill & Robin Stinnett
Phoenix, Arizona, USA

THE BUILDER
Hoen & Hamilton
Yachats, Oregon, USA


unless noted otherwise all images copyright d. holmes chamberlin jr architect llc
---


The Concept
To design a simple, low-maintenance vacation home for a professional couple and their daughter.
To take full advantage of fantastic ocean views.
To work within restrictive CC&Rs that allow for a loft but no second story.



---
The Plan

Floor Plans, Stinnett Residence, Yachats, Oregon, USA, 1989.

The lower level includes an Entry, a Greatroom with Kitchen, Dining area, and Living Room with access to the deck,
a Master Bedroom with bath, a second Bedroom with bath and Laundry, and a Garage.
A see-through fireplace is set between the Greatroom and Master Suite.
High vaulted ceilings and skylights bring in natural light to several areas of the house.

The second level has restricted head height (due to code restrictions) and is designed for an office retreat that looks down over the Greatroom.
There is also access to attic storage.



---


Project Notes


This client did not contract for Construction Oversight and several small, yet significant, changes were made to the design
that did not reflect the Architect's intent for aesthetic continuity and function.
The foundation was poured higher than designed thus raising the height of the whole structure.
The entry porch was reduced in size as well as the size of the raised hearth of the Greatroom fireplace.
Another change moved and reversed the spiral of the circular stair to the loft in order to create more headroom at the top of the landing.
The change actually placed the tread spiral right at head level for anyone coming in the front Entry.
Other than these changes, the home accurately reflects the Architect's design for a light and airy vacation home with excellent ocean views.



---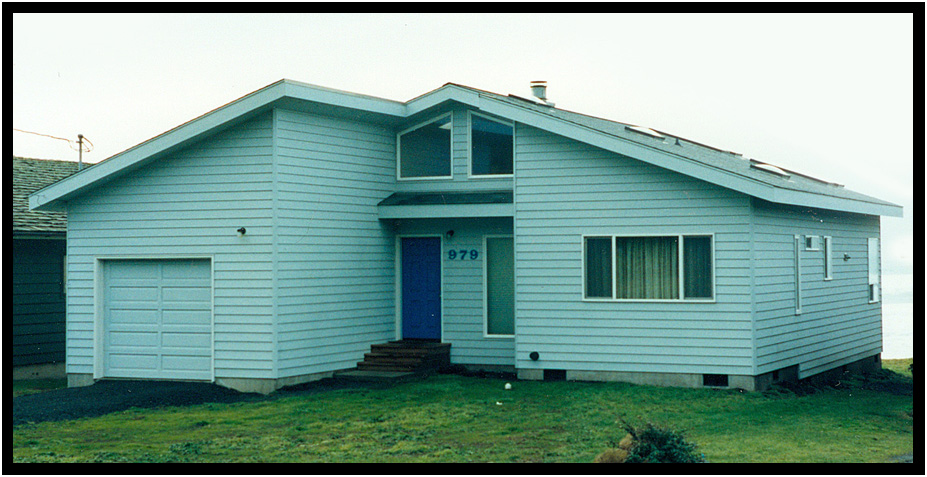 Street elevation, Stinnett Residence, Yachats, Oregon, 1989.

In the Working Drawings, both the front porch and front porch roof lapped in front of the right wing of the house.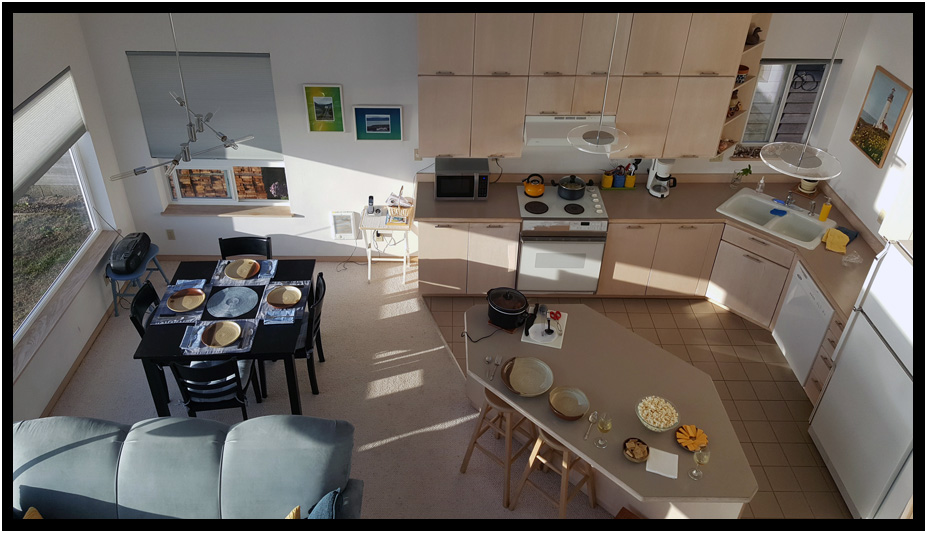 Greatroom, looking down from the loft, Stinnett Residence, Yachats, Oregon, 2018.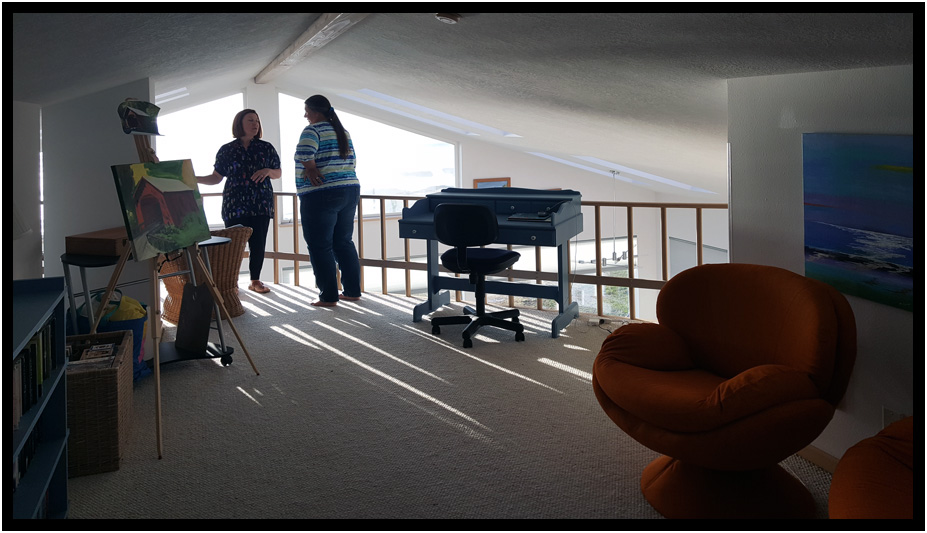 Artist's Loft, Stinnett Residence, Yachats, Oregon, 2018.




copyright d. holmes chamberlin jr architect llc
---
page last revised june 2019