personal interests community south lincoln ambulance association volunteer

With CPR and defensive driving training, I served as an ambulance driver aiding trained EMTs and Paramedics with supplies, training classes, extrication, and patient packaging.
I was the primary driver for many of my sixteen years with Yachats Rural Fire Protection District and South Lincoln Ambulance.
I finally had to stop driving when my back prevented me from lifting heavy gurnies and 100% participation.
My wife, Lynn, was also a volunteer for many of those years, usually recording patient data and stats.





unless noted otherwise all images copyright d. holmes chamberlin jr architect llc
---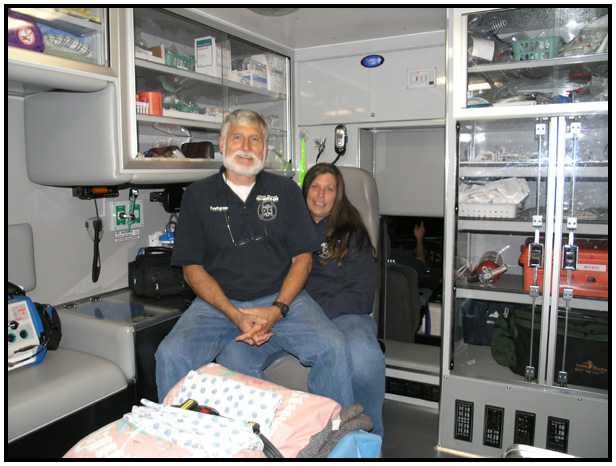 Lynn and I in the back of the new ambulance, South Lincoln Ambulance Association, Yachats, Oregon, 2008.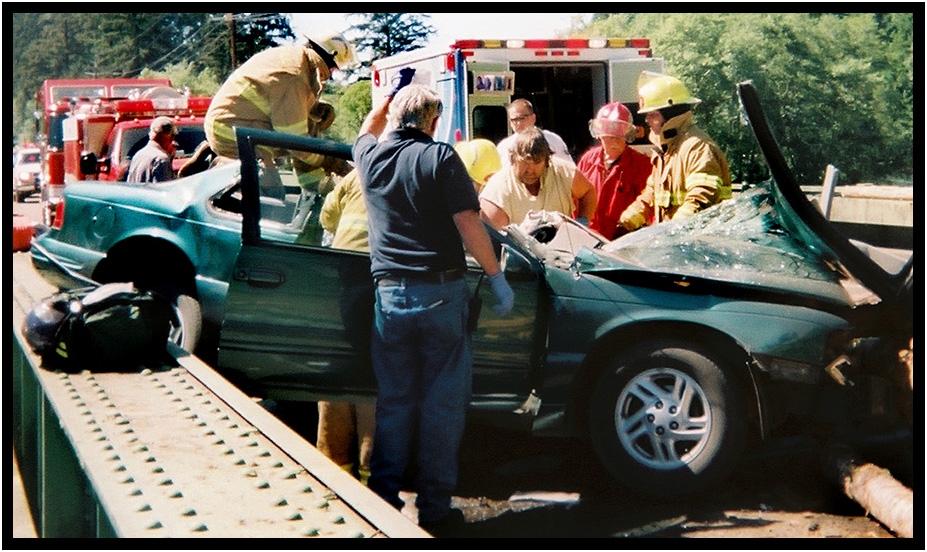 Crash scene, Highway 34, east of Waldport, South Lincoln Ambulance Association, Yachats, Oregon, 2008.
The call involved patient extraction with "jaws of life" for the driver in a vehicle vs log truck crash.
(photo by other)


---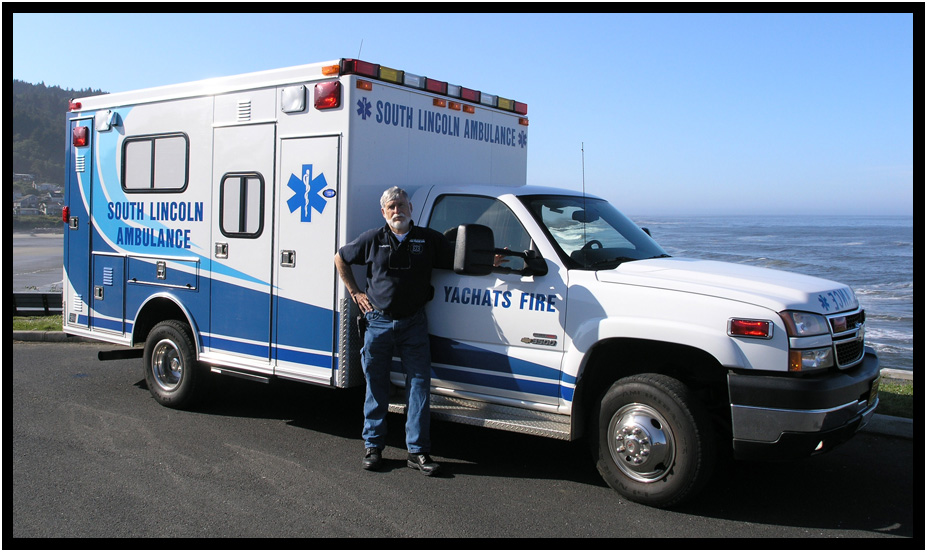 New Ambulance, South Lincoln Ambulance Association, Yachats, Oregon, 2004.
In 2004, I was a member of the committee which organized the design and construction of Yachat's new ambulance.
One of my graphic designs was used for the final paint job.
Often called "the wave" or "tsunami" the graphics are unique along the coast.
(photo by Lynn Chamberlin)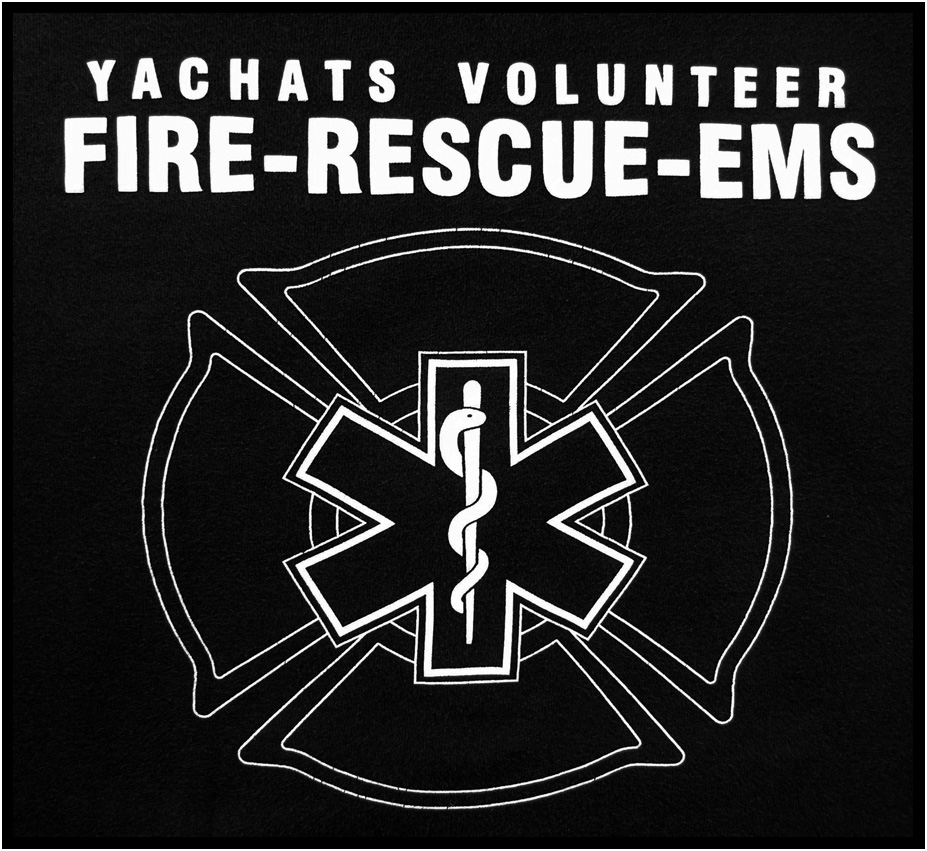 Logo for combined Yachats Rural Fire Protection District and South Lincoln Ambulance Association designed by d holmes chamberlin jr architect llc.




copyright d. holmes chamberlin jr architect llc
---
page last revised november 2019