personal interests sports bowling

"I began bowling in middle school and would often stop by the alley on my way home. As I grew older, I only bowled on rare occasions.
In about 2009, after my rotor cup had virtually disintegrated from a lifetime of volleyball, I was searching for an "underhand" sport for fun, exercise and competition.
Lynn and I took up bowling in a night league once a week.
Because of my rotor cup injury, I throw a virtually straight ball with no hook.
I am continually trying to "up" my game, but it seems to have stalled out with an average of about 153.
My high game is only 238, but I still injoy the comradery and competition.
For several years now, Lynn and I have bowled in the Huntsman World Senior Games in St. George, Utah.


unless noted otherwise all images copyright d. holmes chamberlin jr architect llc
---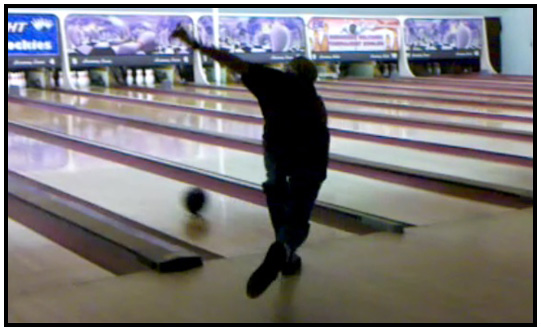 A simple delivery.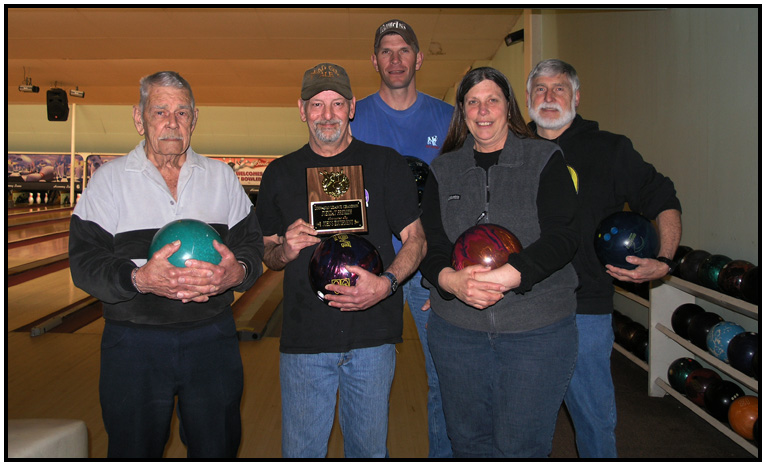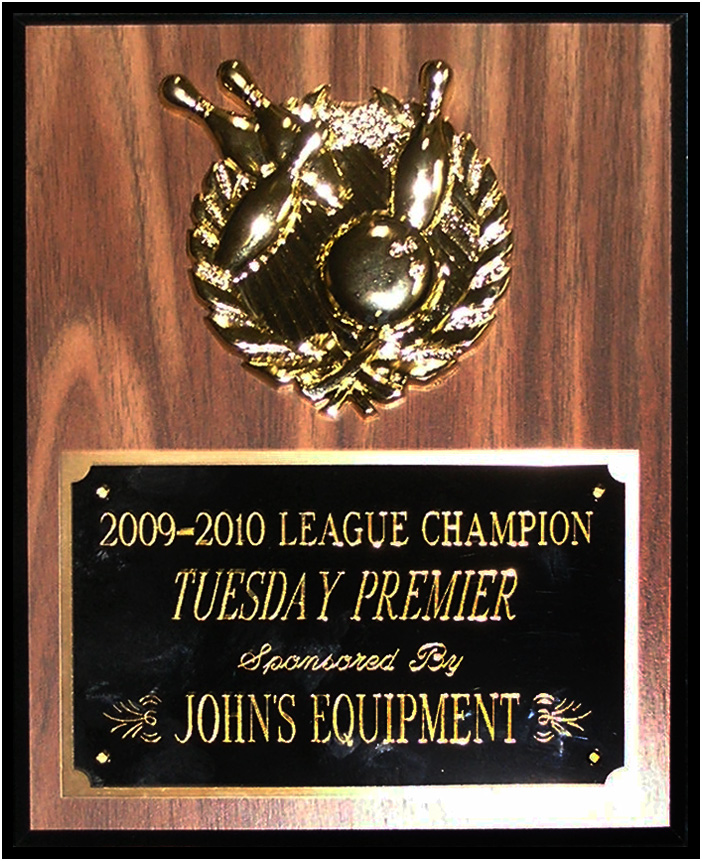 One of the two teams I played on that won first place league honors, Toledo, Oregon.
(L to R) Don Overly, ?, Troy Stout, Lynn Chamberlin, Dave Chamberlin. Don is a Pearl Harbor survivor and over 90... still an excellent bowler.
The other team I won with was with my son, Ryan.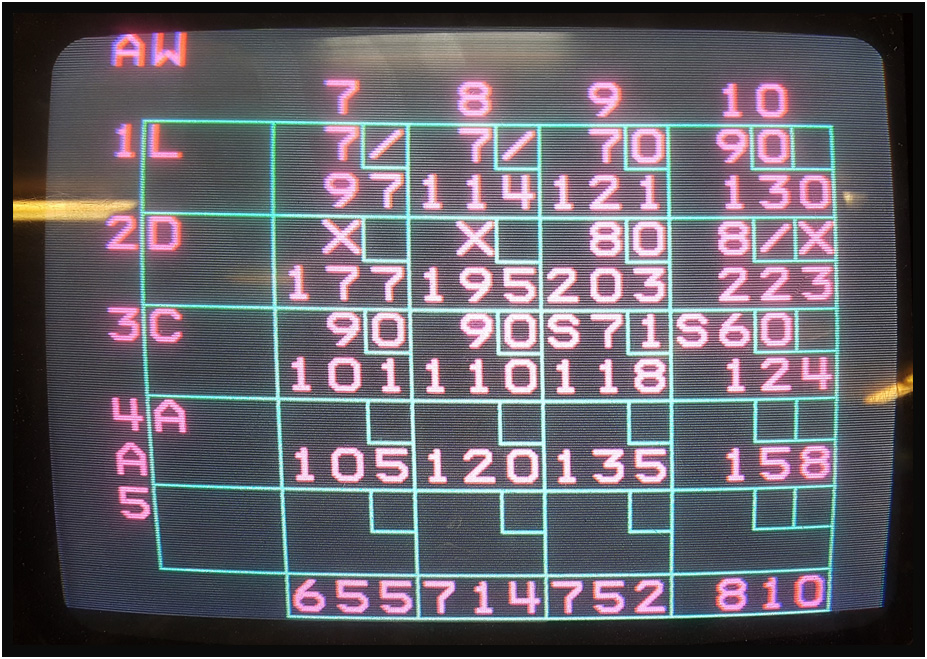 My best night in a long while, Holiday Lanes, Florence, Oregon, 2010.
I missed my all-time high score by 15 pins.



---
huntsman world senior games - bowling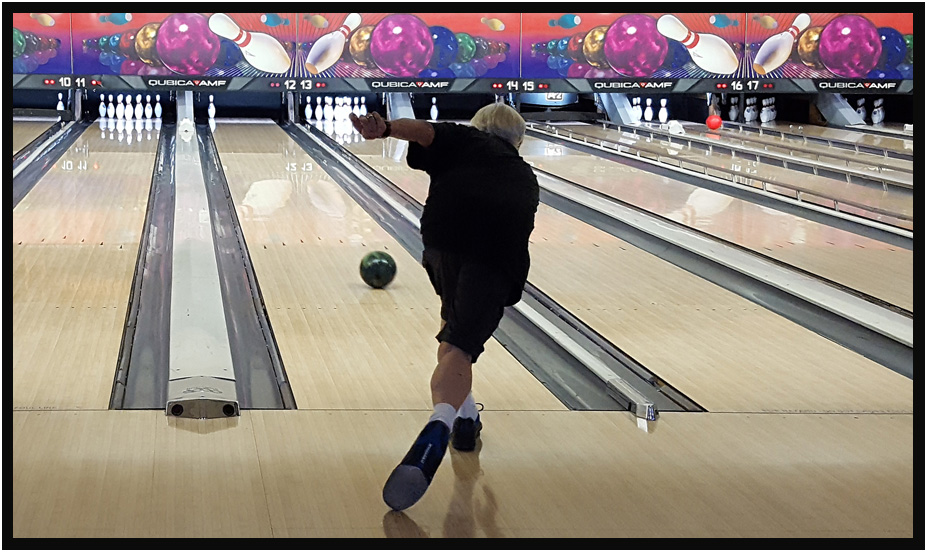 Picking up a spare in the Huntsman World Senior Games at Sunset West Lanes, St. George, Utah, 2019.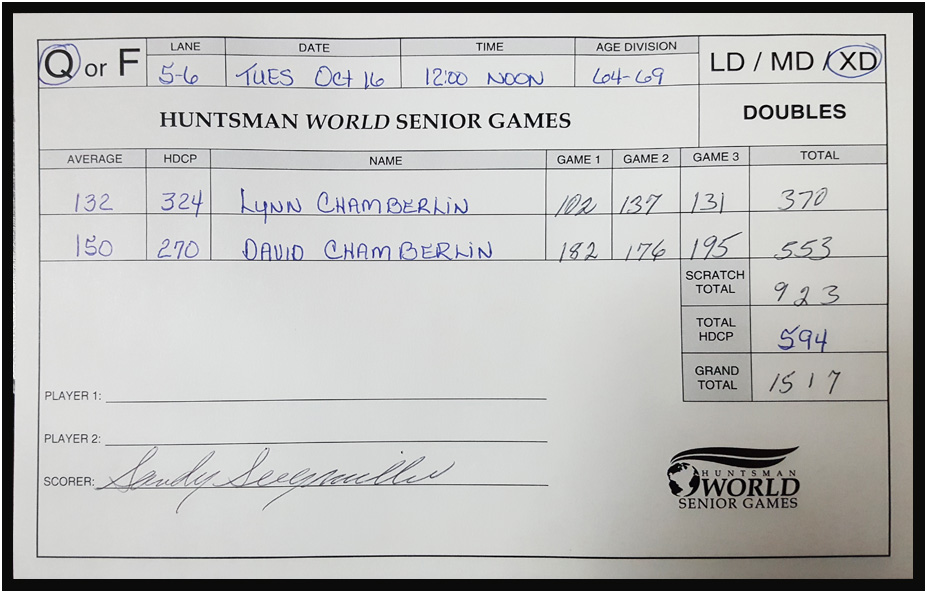 One of my best scorecards was for mixed doubles at the 2018 Huntsman World Senior Games, St. George, Utah, 2018.
I went into the competition with a 143 average and bowled three very good games...
Unfortunately, Lynn, my partner, had a bad day and we didn't qualify for the finals.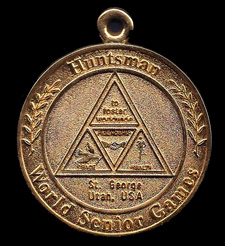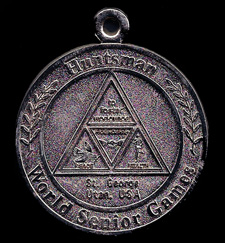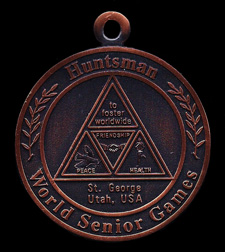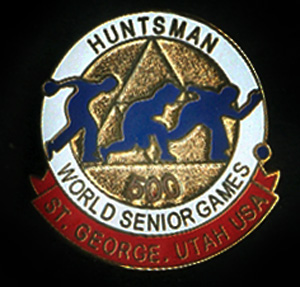 Gold, Silver, and Bronze medals and a 500 series pins won at the Huntsman World Senior Games, St. George, Utah.

LINK TO MY HUNTSMAN WORLD SENIOR GAMES PAGE




copyright d. holmes chamberlin jr architect llc
---
page last revised february 2020