personal interests sports volleyball college

From 1963 through 1965, I helped organize and played for Glendale College on their coed team... the only Glendale College team available at that time.

During my time at Cal Poly University, 1965-1971, I played intermurals, helped coach the women's team, and helped organize a men's club team.
There was no men's team at Cal Poly, so we had to manage and coach our own "club" team which participated in scrimmages and tournament play
against other sanctioned southern California college teams including UCLA, USC, and UC Santa Barbara.


unless noted otherwise all images copyright d. holmes chamberlin jr architect llc
---


GLENDALE COLLEGE COED TEAM - 1962-1965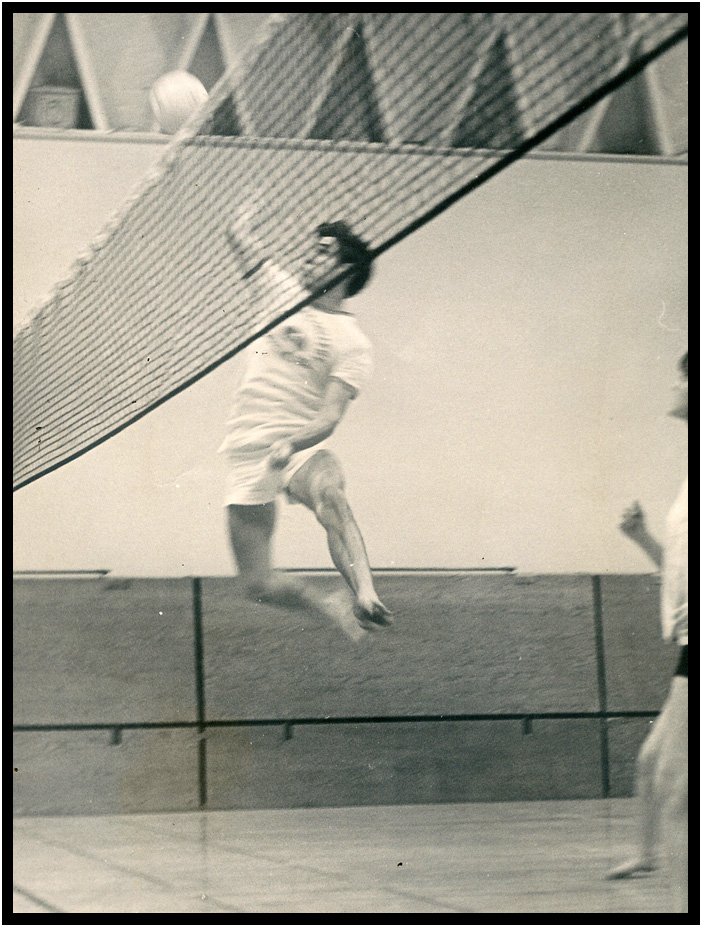 Spiking for the Glendale College coed team, 1964.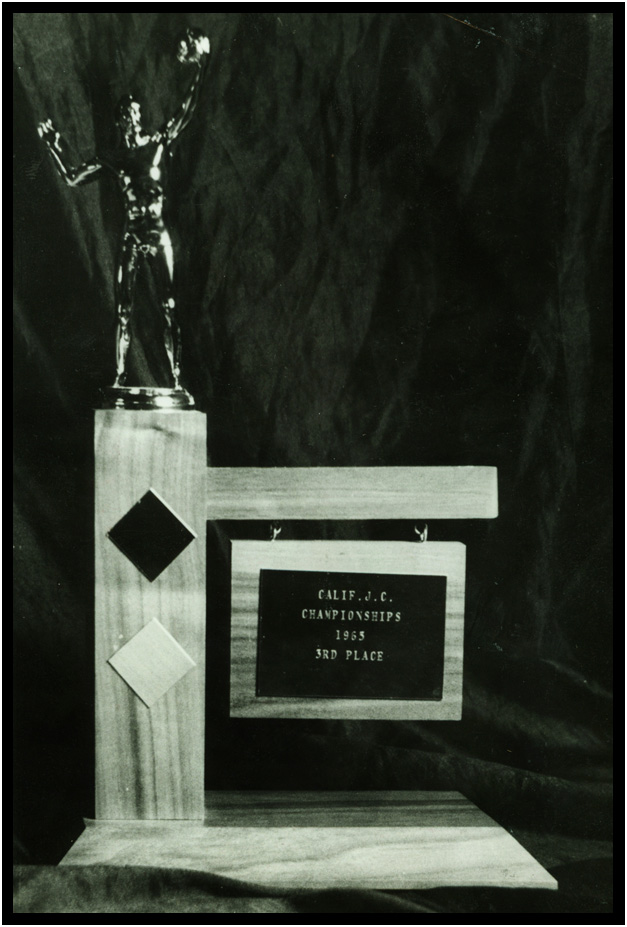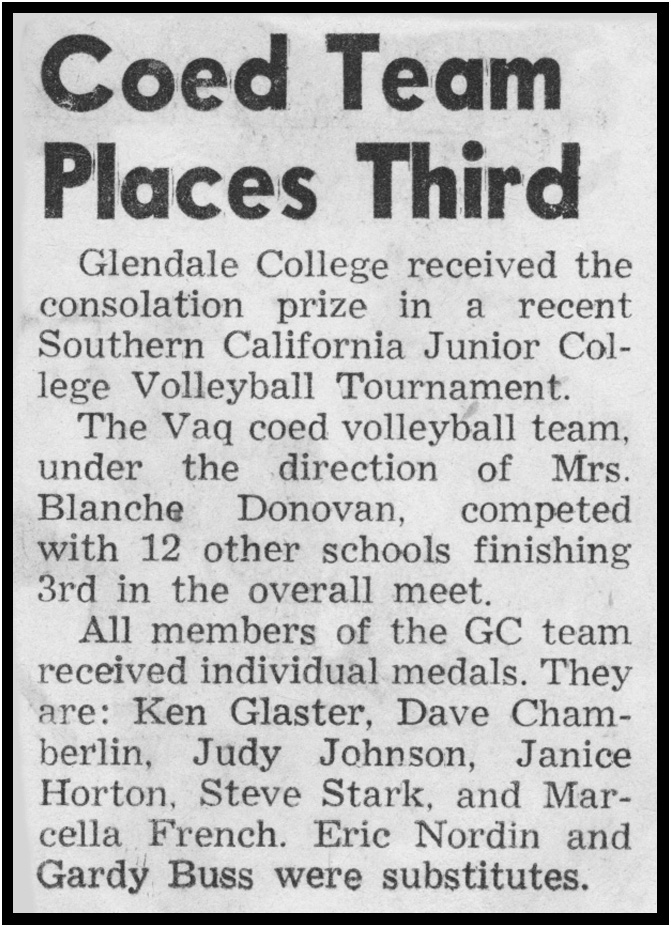 Third Place Trophy, California Junior College Championships, 1965.



---


CAL POLY UNIVERSITY MEN'S CLUB TEAM - 1965-1971


There was no sanctioned men's volleyball team at Cal Poly when I arrived in 1965.
Fellow volleyball enthusiasts I met through the intermural program, tried to go through official channels to start a team.
It didn't happen, so we organized a "club" team that was able to compete against other sanctioned college teams.
For a long time, we competed with only player-coaches of which I was one.
After I wrote an article on the teams failure to get school sanctioning that was published in the school paper,
we did finally get a volunteer coach and some old used uniforms to use.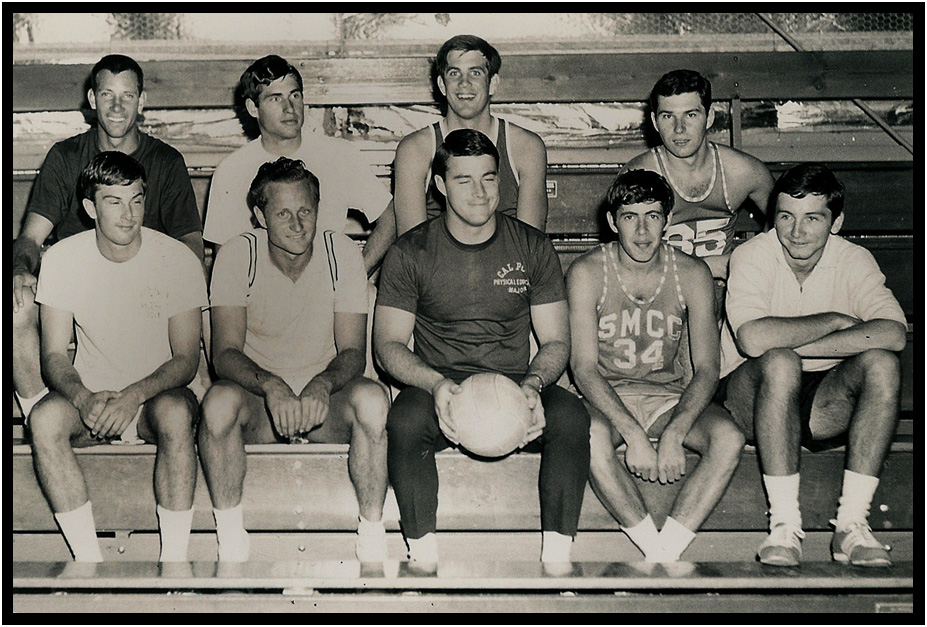 Cal Poly Men's Volleyball Club Team with our volunteer coach, San Luis Obispo, California.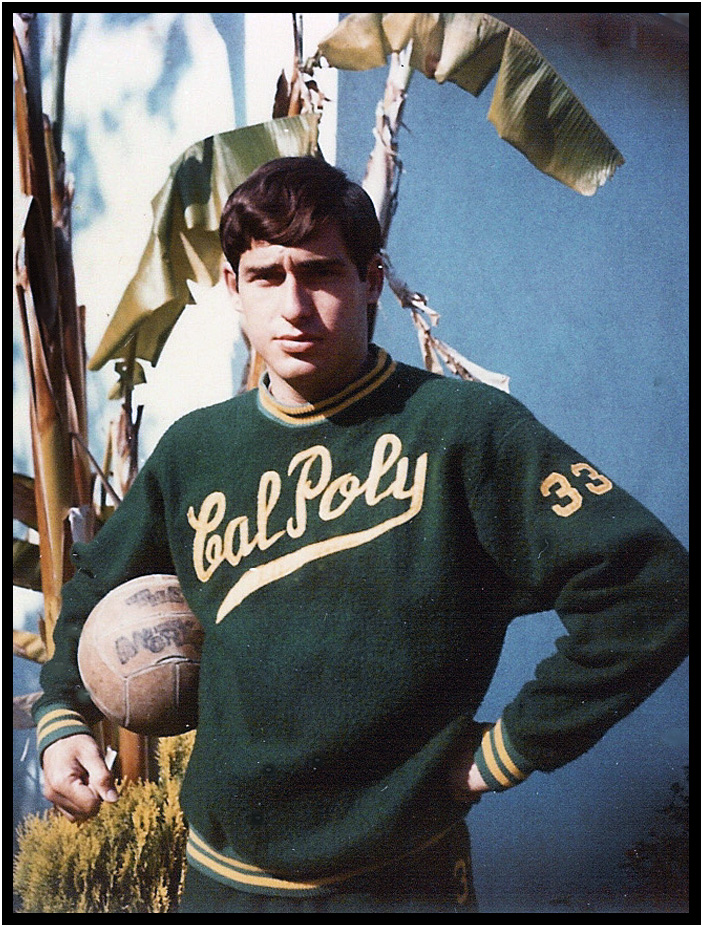 Trying on the hand-me-down warm-up suits given to us by Cal Poly.
They were ancient and made out of itchy wool.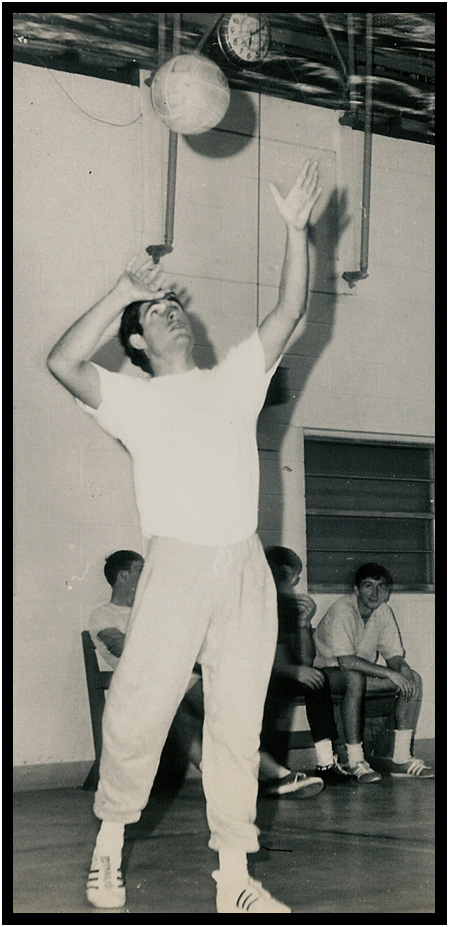 Serving, Cal Poly Club Team, California Men's Colony, San Louis Obispo, California, USA.
One of the only places we could scrimmage against another local team was at the local prison...
It was good to provide some entertainment for these minimum security inmates, but the quality of competition was mostly absent.
This photo is from the prison newspaper published by the inmates.





copyright d. holmes chamberlin jr architect llc
---
page last revised august 2019