travel south pacific australia new south wales sydney architecture department of education

ARCHITECT: GEORGE McRAE (1912) JOHN REID AND SON (1938)

Sydney's Department of Education building was built in the Edwardian Baroque architectural style in 1912.
The warm exterior utilizes sandstone.
Like several other historical government buildings, it is located on Bridge Street in the central downtown area.
The building is now on the New South Wales State Heritage Register.

Of the three neighboring sandstone government buildings on Bridge Street, this building does not have the charm of the other two.

LINK TO WEBSITE ON SYDNEY'S DEPARTMENT OF EDUCATION BUILDING

TRAVEL: 2018...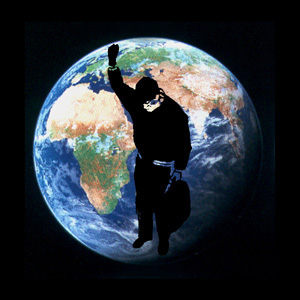 This location has earned a three star (good) rating from
Travel Fanatics Unlimited
***

unless noted otherwise all images copyright d. holmes chamberlin jr architect llc
---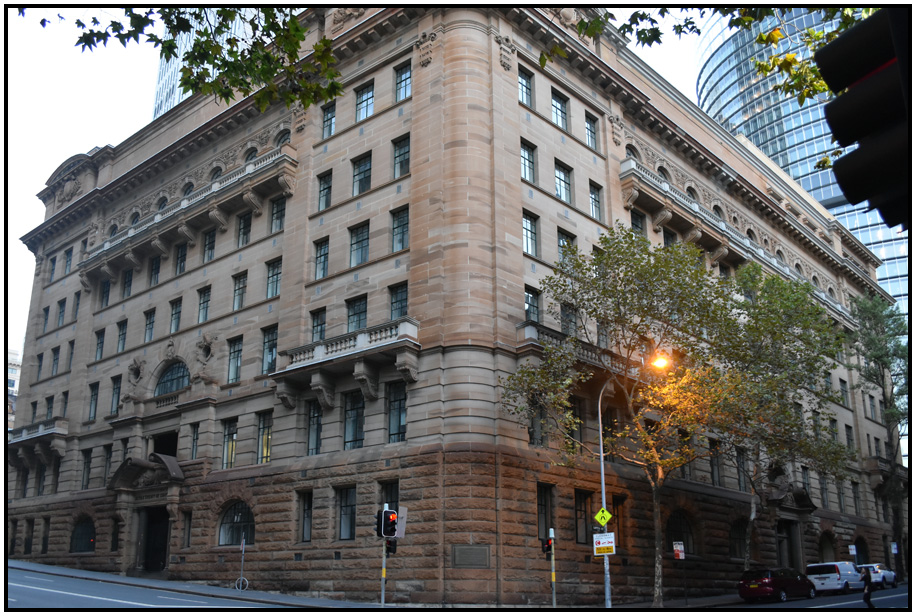 Sydney Department of Education Building, 35-39 Bridge Street, Sydney, New South Wales, Australia, 2018.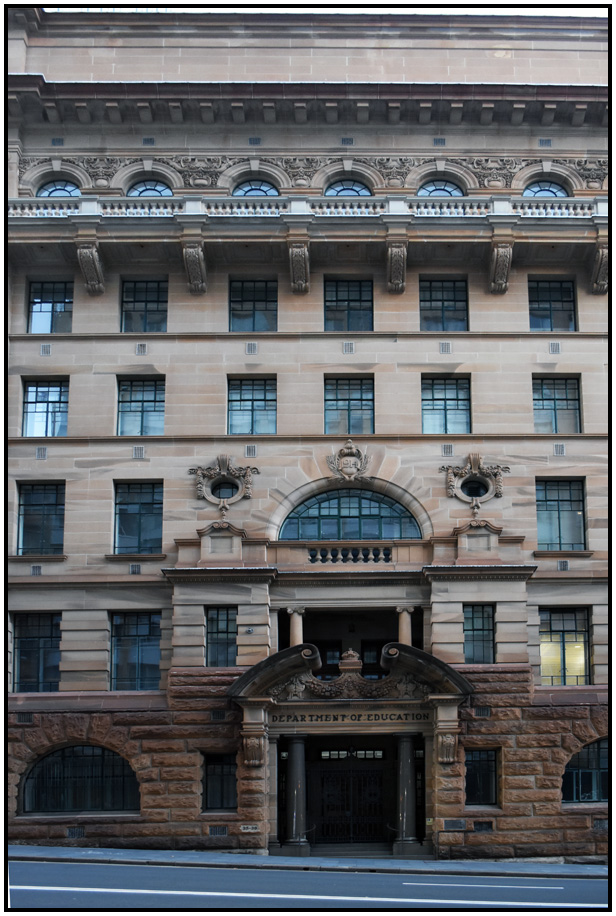 Detail of Sydney Department of Education Building, 35-39 Bridge Street, Sydney, New South Wales, Australia, 2018.





copyright d. holmes chamberlin jr architect llc
---
page last revised april 2018