travel cruising the world overview list

Taking a journey over water has, for me, always been an exciting experience whether it was a long cruise or a relatively short ferry crossing.
As Lynn and I get older we find we still want to see more and more places.... but work at it a little less.
We have found travelling by cruise ship services this purpose well.
Here are some of the trips over water that we have enjoyed....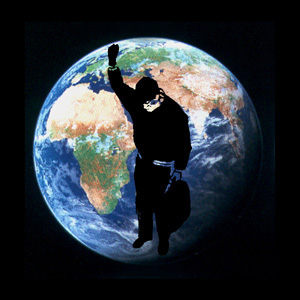 I have rated these cruise experiences using the following Travel Fanatics Unlimited scale:
***** excellent **** very good *** good/average ** poor *terrible

Unless noted otherwise, all photos are copyright, d. holmes chamberlin jr, architect llc
---


CRUISING:

Often - US/Canada Ferries: Port Angeles WA/Victoria BC - Tsawwassen BC/Duke Point BC - Departure Bay BC/Horshoe Bay BC - Horshoe Bay BC/Langdale BC - Comox BC/Powell River...
1978 - Apollan II: Athens, Greece - Crete, Greece - Delos, Greece - Mykonos, Greece - Thira, Santorini, Greece - Rhodes and Lindos, Rhodes, Kusadasi, Turkey, Istanbul, Turkey.
1984 - Stellas Oceanus: Athens, Greece - Heraklion, Crete, Greece - Hydra, Greece - Mykonos, Greece - Patras, Greece - Thira, Santorini, Greece - Rhodes and Lindos, Rhodes, Kusadasi, Turkey.
1984 - Grimaldi Lines: Patras Greece - Igoumenitsa Greece - Brindisi Italy.
1991 - Li River Riverboat: Guilin, China - Li River, China - Yangshuo, China.
1993 - Carnival Tropicale: San Juan, Puerto Rico - Charlotte Amalie, St. Thomas, Virgin Islands - Pointe-a-Pitre, Guadalupe - St. Georges, Grenada - Caracus, Venezluela - Oranjestad, Arua
1994 - Stena Line: Frederikshavn, Denmark - Goteborg, Sweeden.
1994 - Gulen: Kaupanger, Norway - Lusterfjorden - Gudvangen, Norway.
1999 - Balearia: Barcelona Spain - Palma de Mallorca (round trip).
2007 - Tahitian Princess: Papeete, Tahiti, French Polynesia - Huahine, French Polynesia - Raiatea, French Polynesia - Roratonga, Cook Islands - Bora Bora, French Polynesia - Moorea, French Polynesia -
2009 - Emerald Princess: Copenhagen, Denmark - Stockholm, Sweden - Helsinki, Finland - Moscow, Russia - St. Petersburg, Russia - Talin, Estonia - Gdanz, Poland - Rostock/Berlin, Germany - Helsingborg, Sweden
2011 - Golden Princess: Hilo, Hawaii - Honolulu, Hawaii - Kauai, Hawaii - Mauai, Hawaii - Ensenada, Mexico
2011 - Island Princess: Ft. Lauderdale, Florida - Oranjestad, Aruba - Cartagena, Columbia - Colon, Panama - Limon, Costa Rica - Ocho Rios, Jamaica
2012 - Sapphire Princess: Vancouber, BC, Canada - Ketchikan, Alaska - Juneau, Alaska - Skagway, Alaska - Glacier Bay, Alaska - Whittier, Alaska
2012 - Sapphire Princess: Whittier, Alaska - College Fjord, Alaska - Skagway, Alaska - Juneau, Alaska - Ketchikan, Alaska - Vancouver, BC, Canada
2012 - Crown Princess: Houston, Texas - Roatan, Honduras - Belize City, Belize - Tuacan, Mexico
2013 - Ruby Princess: Naples, Italy - Santorini, Greece - Kusadasi, Turkey - Mykonos, Greece, Piraeus/Athens, Greece - Katakolon, Greece - Corfu, Greece - Dubrovnik, Croatia - Venice, Italy
2017 - Ruby Princess: Los Angeles - Puerto Vallarta - Mazatlan - Cabo San Lucas
2017 - Ruby Princess: Seattle, Washington - Ketchikan, Alaska - Juneau, Alaska - Skagway, Alaska - Victoria, BC, Canada
2018 - Sun Princess: Sydney, Australia - Dunedin, New Zealand - Auckland, New Zealand - Roratanga, New Zealand - Wellington, New Zealand - Bay of Islands, New Zealand
2018 - Crown Princess: Fort Lauderdale, Florida, USA - Antigua and Barbuda - Martinique - Barbados - St. Thomas, US Virgin Islands - St. Kitts - Grand Turks and Nevis
2019 - Ruby Princess: Los Angeles, California - Cabo San Lucas, Mexico - Mazatlan, Mexico - Puerta Vallarta, Mexico
2019 - Grand Princess: San Francisco, California - Hilo, Hawaii, Hawaii - Honolulu, Oahu, Hawaii - Nawiliwili, Kuai, Hawaii - Lahaina, Maui, Hawaii
2019 - Ruby Princess: Los Angeles, California - San Diego, California - Victoria, British Columbia, Canada - Vancouver, British Columbia, Canada
2019 - Crown Princess: Southhampton & St. Peter Port, Guernsey Island, England - Cork & Dublin, Ireland - Belfast, Northern Ireland - Glasgow & Orkney Island & Invergordon & Edinburgh, Scotland - Le Havre, France
2020 - Diamond Princess: Singapore - Ho Chi Minh City, Vietnam - Nha Trang, Vietnam - Da Nang, Vietnam - Hong Kong, China - Taipei, Taiwan - Osaka, Japan - Toba, Japan - Tokyo, Japan




copyright d holmes chamberlin jr - architect - llc
---
page last revised february 2020