architecture models virtual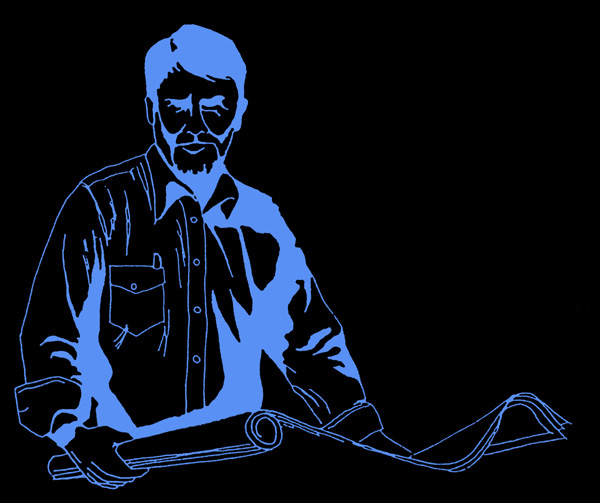 Three-dimensional scaled virtual models, are another exceptionally good way to help clients visualize
design concepts and spatial relationships.

These computer-generated architectural virtual models provide the added dimension of realistic materials and landscaping.
Viewers can easily rotate and zoom in on any area or detail to emphasize a specific aspect of the design at an eye-friendly scale.

I import my CAD floor plans to a three-dimensional modeling program such as Google SketchUp and then build upon it in three dimensions
with as much detail as I wish for the specific project.

Most residential study models may include interior spaces and, with the use of preset "scenes," can show the client how any area of the project looks from eye level.
Some programs can be programed to provide a walk-thru of the project.

Creating virtual models using Google SketchUp has the added advantage of being able to place the model onto its actual location using Google Earth.
Once the building has been constructed and exists, Google Earth used to accept the model and place it within Google Earth on the 3D building layer
where it could be viewed by all users who have that layer turned on. Since they sold SketchUp, they do not acccept new models.


unless noted otherwise all images copyright d. holmes chamberlin jr architect llc
---


Below are some representative examples of Virtual Models.
Clicking on the image will take you to the project page that will provide additional informaton and graphics.
All virtural models of building designs have been constructed by d holmes chamberlin jr - architect - llc.
While the building themselves have been wholely created by the architect, certain finish details such as appliances, cars, plants, and furniture
have been taken from the Google SketchUp Warehouse and were created by other model makers for public use.






Walt Disney World Corporate Golf Course Housing, WDW, Florida, 1972.




Alpine Gardens Theater Restaurant, Disneyland, Anaheim, California, 1972.




Hanley-O'Keefe Residence, "Circles By the Sea", Yachats, Oregon, 1993.




Premier Plaza II, Lincoln City, Oregon, 1996.




Premier Plaza IV, Lincoln City, Oregon, 1997.




Beshears Residence, Yacahts, Oregon, 1999.




Salem Residence, Yacahts, Oregon, 2001.




Orlando Residence II, Redding, California, 2004.




Oak Grove Apartments
Corvallis, Oregon, 2006




Orlando Residence IIa, Redding, California, 2010.




Southwest Lincoln Water District Blodgett Shop, Yacahts, Oregon, 2011.




Clark Residence, Neotsu, Oregon, 2012.








copyright d. holmes chamberlin jr architect llc
---
page last revised april 2015